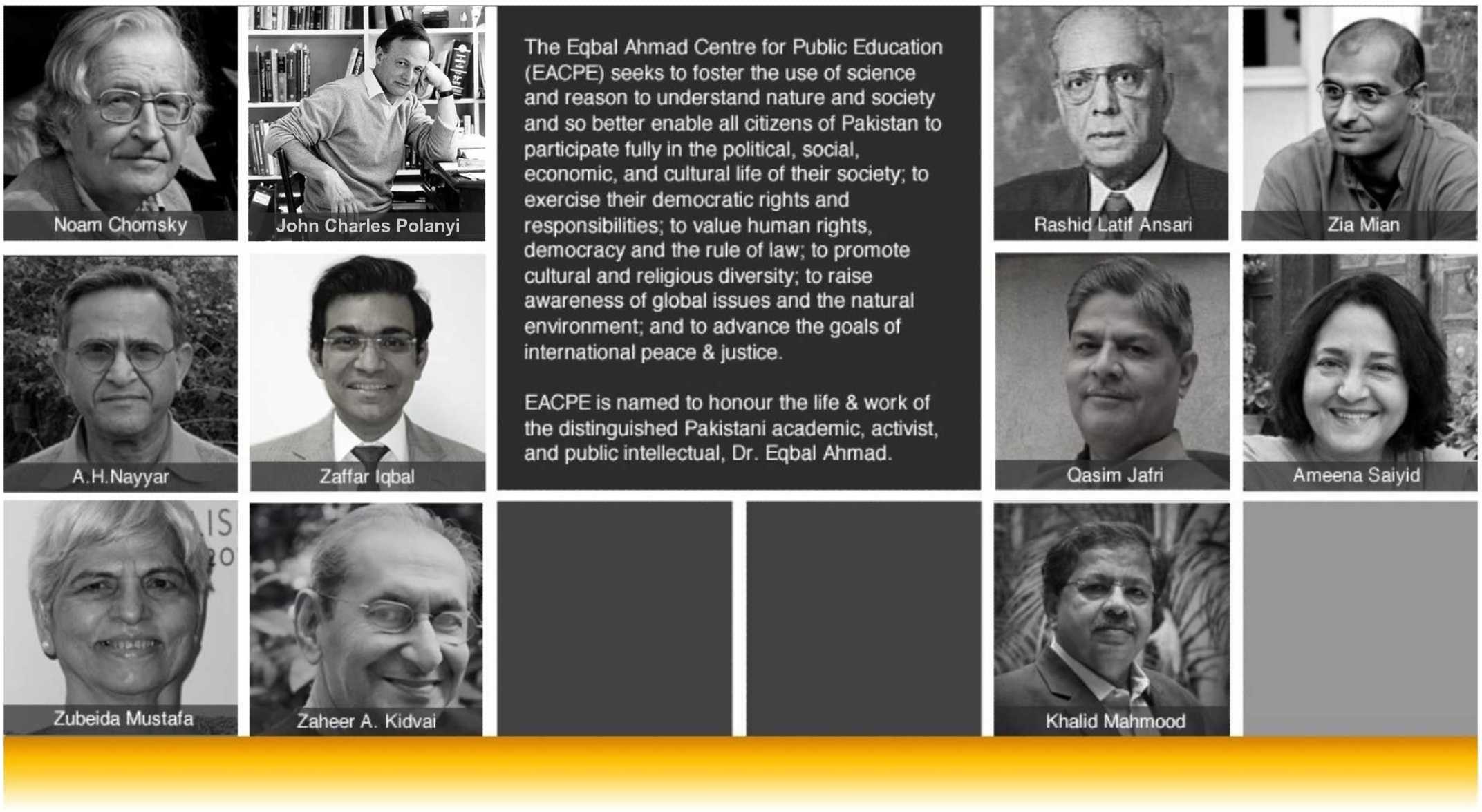 Noam Chomsky | Boston
Noam Chomsky is professor of linguistics, now emeritus, at the Massachussetts Institute of Technology where he has taught for nearly six decades. An analytic philosopher, political commentator, and social activist, he has authored over 100 books. His work has influenced fields such as artificial intelligence, cognitive science, computer science, logic, mathematics, music theory and analysis, political science, programming language theory and psychology. He was voted the "world's top public intellectual" in a 2005 poll.
John Charles Polanyi | Canada
John Charles Polanyi won the Nobel Prize in Chemistry in 1986. He has received numerous other prestigious professional awards in chemistry, including the Wolf Prize in Chemistry and the Gerhard Herzberg Canada Gold Medal for Science and Engineering. A Canadian citizen, he teaches at the University of Toronto and remains an active researcher in his field. Polanyi was pictured on a Canada Post first class postage stamp on October 3, 2011, issued to salute the International Year of Chemistry. Since the 1950s, he has been involved in matters concerning the abolition of nuclear weapons. Polanyi was the founding chairman of Canada's Pugwash group in 1960, and continued to serve until 1978.
Zaffar Iqbal | Las Vegas
Zaffar Iqbal is a specialist in internal medicine in Kingman, Arizona. He is the Nevada coordinator for "Doctors for America", a national movement of physicians and medical students working together to ensure that all Americans have access to affordable, high quality, health care. He graduated from Dow Medical College, Karachi.
Qasim Jafri | Lahore
Qasim Jafri is a hotelier by profession, and has been the General Manager of exclusive hotels in Pakistan. He serves on the board of various organisations including Mashal Books, Lahore Heritage Foundation, Goethe-Institute, All Pakistan Music Conference and Horticulture Society of Pakistan. His is fond of reading poetry, listening to classical and semi classical music and actively participating in related cultural activities.
Zaheer A. Kidvai | Karachi
Zaheer A. Kidvai is a Master Mariner. He opened Pakistan's first Education Computing Company in 1985, produced Pakistan's first CD ROM, and is now the CEO of b.i.t.s. — an online company. Now a new media analyst, he headed the new media department at Hamdard University, Karachi and has been invited to lecture at many educational institutions in Pakistan and abroad.
Abdul Hameed Nayyar | Islamabad
Abdul Hameed Nayyar is a physicist who retired from Quaid-e-Azam University Islamabad after serving it for over 30 years. Thereafter he worked at the Lahore University of Management Sciences, Ali Institute of Education, and Sustainable Development Policy Institute. His interests lie in the areas of education, nuclear security, and energy. He is active in national, regional and international peace movements.
Ameena Saiyid | Karachi
Ameena Saiyid, OBE, is Managing Director, Oxford University Press, Pakistan. She is the first woman in Pakistan to become head of a multinational company, and also the first to be elected Vice President and then President of the Overseas Investors' Chamber of Commerce and Industry (OICCI) over its 150 years' history. In 2005, the British Queen awarded her the Most Excellent Order of the British Empire (OBE) for services for the promotion of Anglo-Pakistan relations, democracy, education, intellectual property rights, and women's rights. In 2013, she was awarded a Knighthood by the Government of France. She is the co-founder and organiser of the Karachi Literature Festival and the Children's Literature Festival.
Zia Mian | Princeton
Zia Mian is a physicist at Princeton University's Program on Science and Global Security, where he directs the Project on Peace and Security in South Asia and teaches at the Woodrow Wilson School of Public and International Affairs. He has previously taught at Quaid-e-Azam University and worked at the Sustainable Development Policy Institute, Islamabad. He is affiliated with the Eqbal Ahmad Foundation.
Rashid Latif Ansari | Toronto
Rashid Latif Ansari was born in Azamgarh (U.P.) on 2nd January 1931. and now lives in Canada. He was Federal Secretary Ministry of Information and Broadcasting and, earlier, executive vice chairman of Shalimar Recording Company, Islamabad. He was founder-director of Ujala Television, based in Dubai, which had as its goal the propagation of education and enlightenment in South Asian countries.
Khalid Mahmood | Karachi
Khalid Mahmood is a 30 year veteran of the healthcare and pharmaceutical industry. He has spent the past 18 years as managing director and CEO of Getz Pharma (Pvt.) Ltd, the largest exporter of pharmaceuticals from Pakistan. He has an MBA in marketing from Rutgers School of Management, Rutgers University and obtained his bachelor's degree in Industrial Engineering from California State University, Pomona, California, USA. He is the current president of the World Wildlife Fund Pakistan board and has been a member for the last five years.
Zubeida Mustafa | Karachi
Zubeida Mustafa is a freelance journalist who writes a weekly column for Dawn, the newspaper for which she worked as assistant editor, 1975-2008. She writes frequently on social issues and is the winner of the International Women's Media Foundation's Lifetime Achievement Award for 2012.